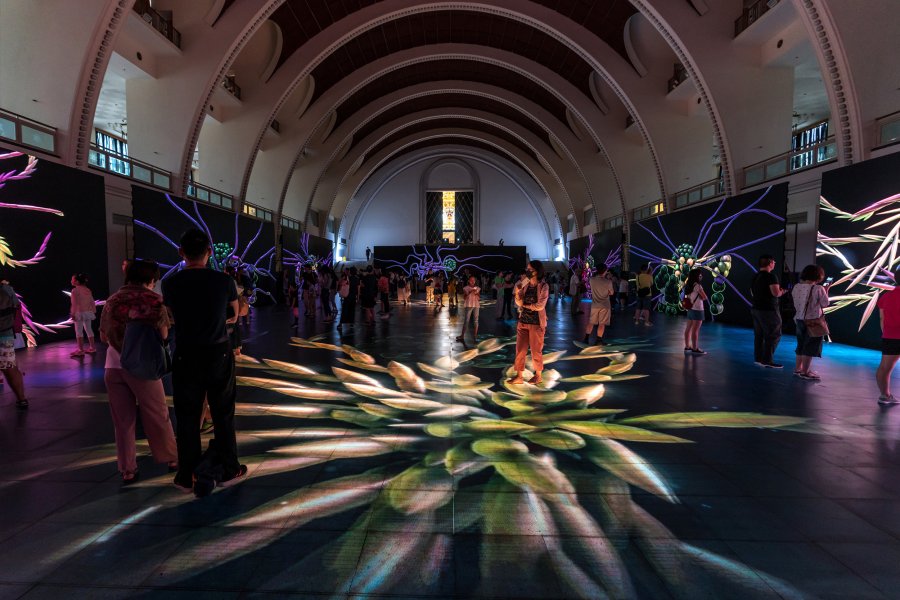 Drifting over digital currents from California and Arizona, Sound of the Sea resurfaces familiar and favored forms in the futuristic city of Shanghai.
Tentacles and fruiting bodies dance over the vast interior of Shanghai's largest exhibition center, immersing audiences in a mysterious undersea world displayed on seven LED screens, each 10m wide, and an eighth spanning the entire floor.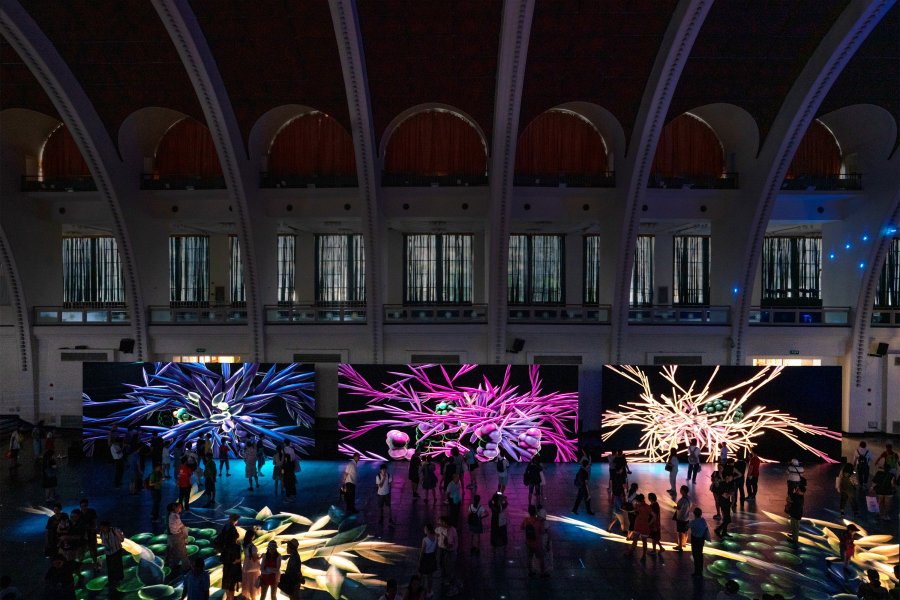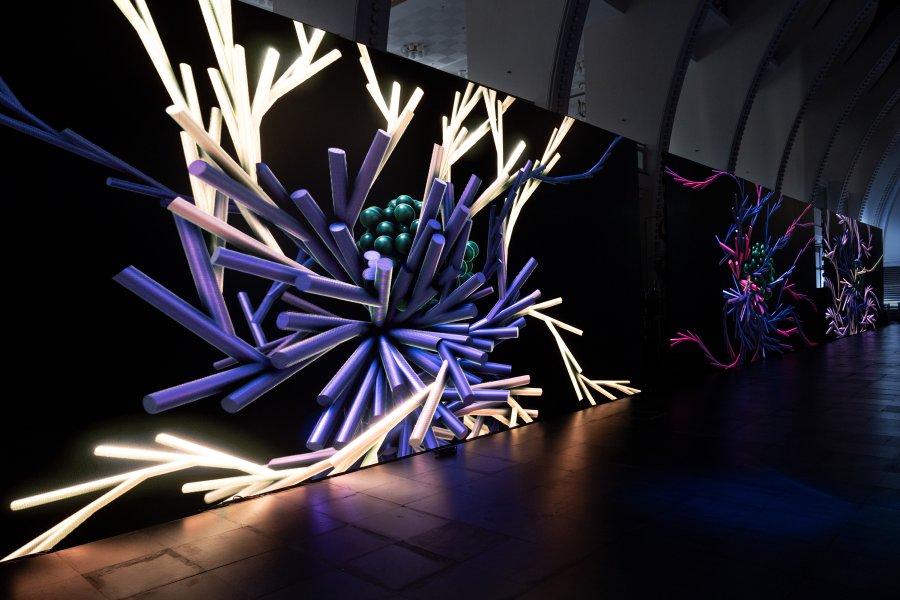 Each vertical form becomes an enormous aperture into another world, with body tracking sensors that allow audiences to reach across and interact through movement and gesture.
In addition to being our largest-yet exhibition, Sound of the Sea is the culmination of an international and virtual collaboration: curated in Shanghai; created in San Francisco, Paris, and Oslo; and produced out of New York and Los Angeles, with a fully remote deploy that the studio can bring to anywhere in the world.