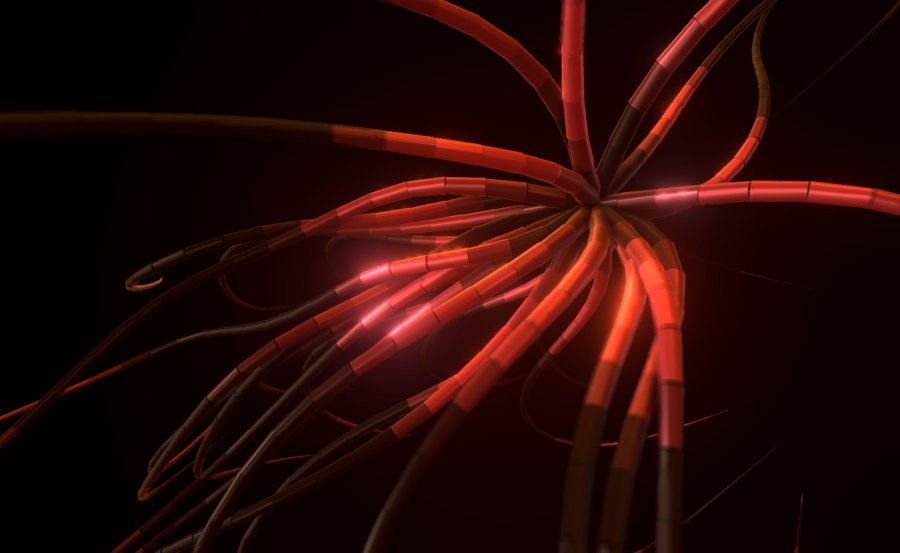 Extravagant forms unfurl over a 270-degree canvas, immersing — or submerging — audiences in a kind of reverse vessel, where they find themselves on display to curious underwater giants, like goldfish peering out from a bowl.
Tentacles and feelers reach out to and around digital avatars, mapped by Kinect sensors; as audiences touch the forms, the forms touch back. Each gesture triggers a real-time, generative composition, mixed seamlessly from two hours of original music. This mix of inputs — time, algorithms, people tracking — becomes a dance and a soundtrack, playfully co-created on both sides of the screen.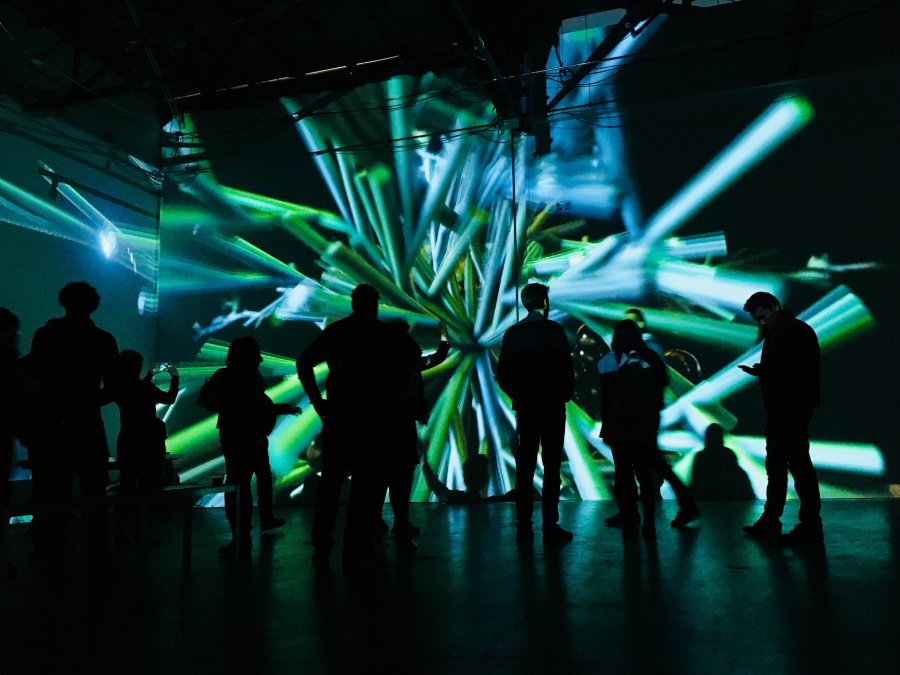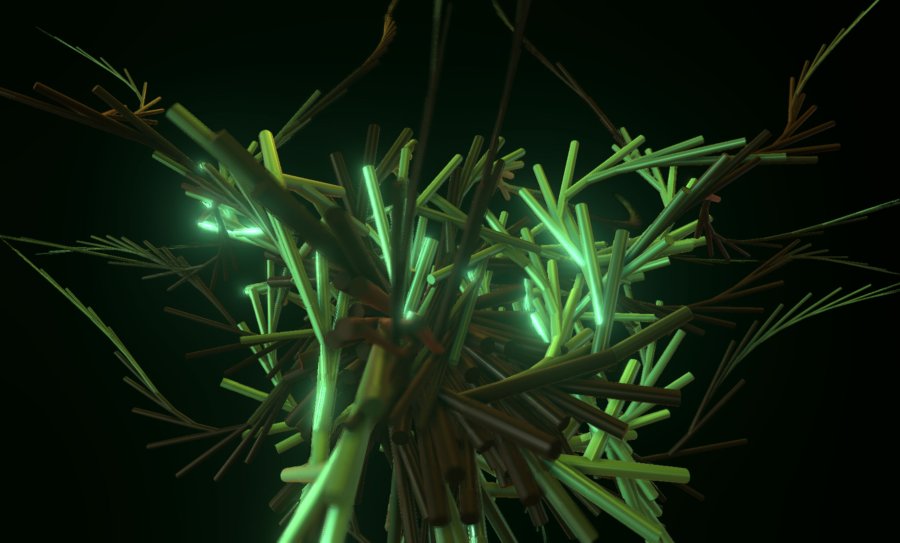 Part of the New Nature series, Aquarium was installed at The Midway Gallery in San Francisco, California, between June - July 2018 and originally previewed at If So,What? and MUTEK.SF in April and May that year.