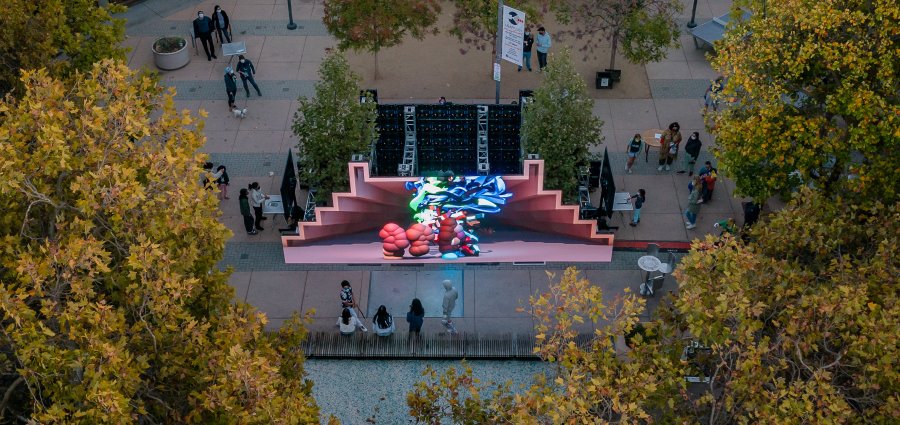 Commissioned by the City of Palo Alto Public Art Program, Paleoalto was the anchor artwork for Code:ART2 in downtown Palo Alto.
System architecture: Kevin Colorado
Programmed for both day and night, the installation was part portal and part time machine. It imagined an ancient world of marine animals and new vertebrates on interactive canvas of LEDs and LCDs.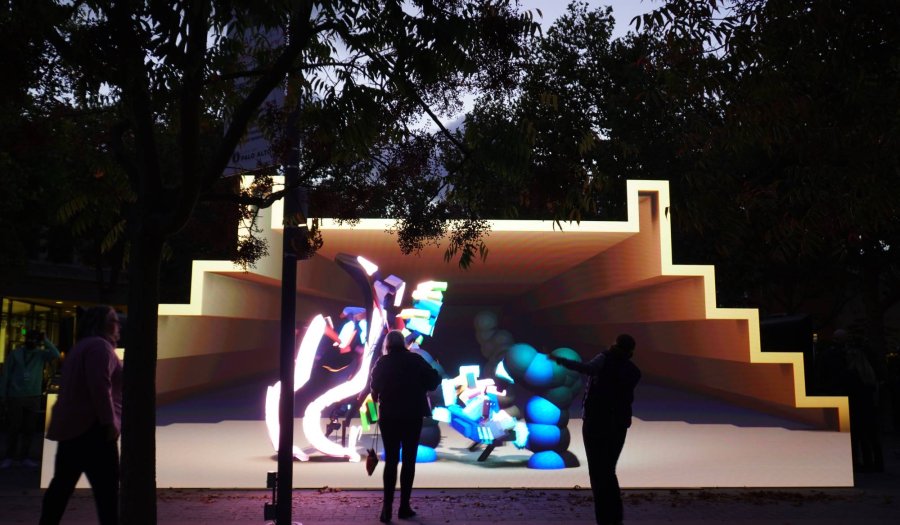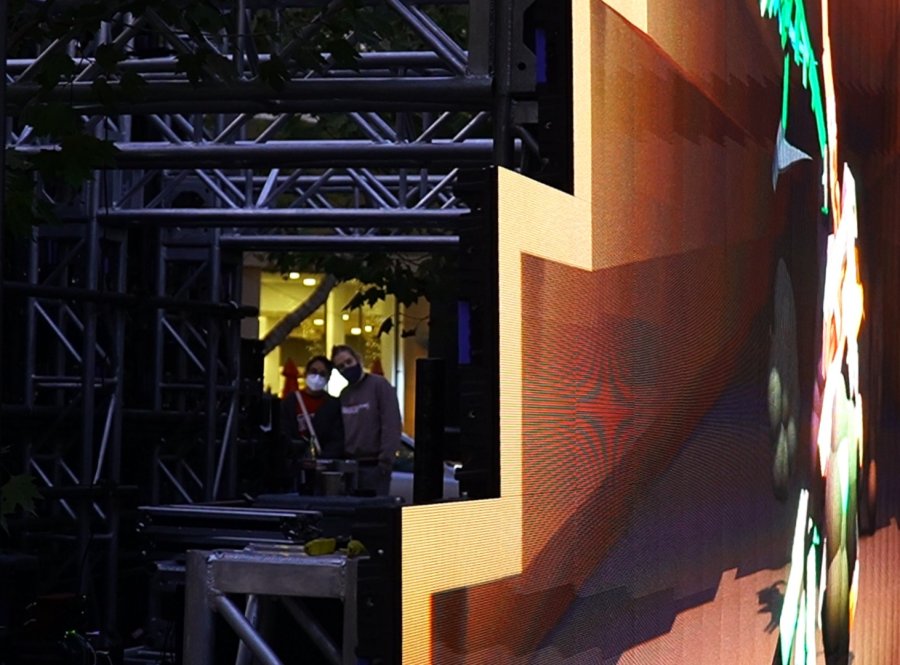 Visitors could enter the digital space through digital avatars, generate and interact with the creatures generated inside, and even glimpse the avatars of people on the other side. Segmented walkers, tendrilled creatures, and neon arthropods danced with human-controlled avatars, creating a living and larger than life-sized composition.