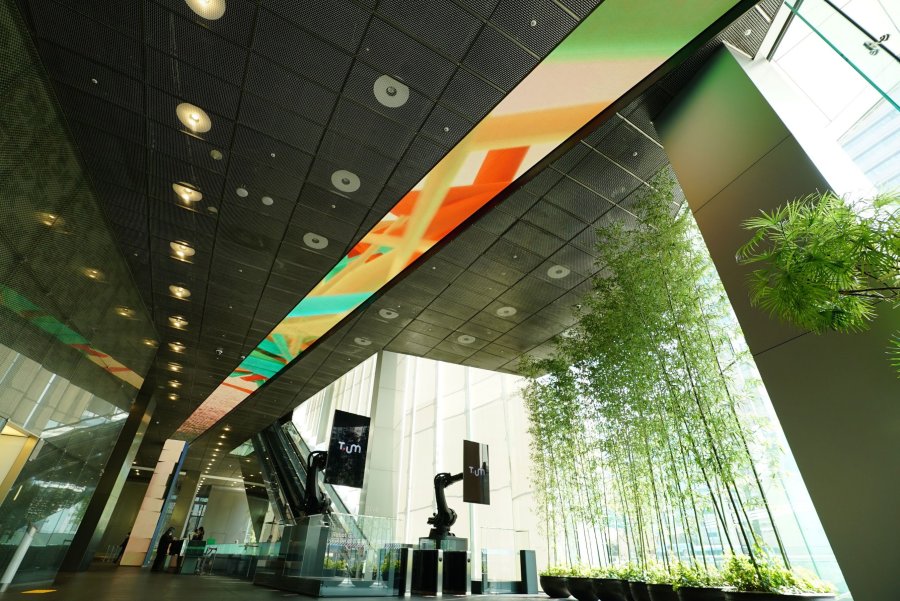 With creatures great and small, Future Deserts wraps Art Center Nabi, a museum of digital art in Seoul, South Korea, in playful digital tendrils.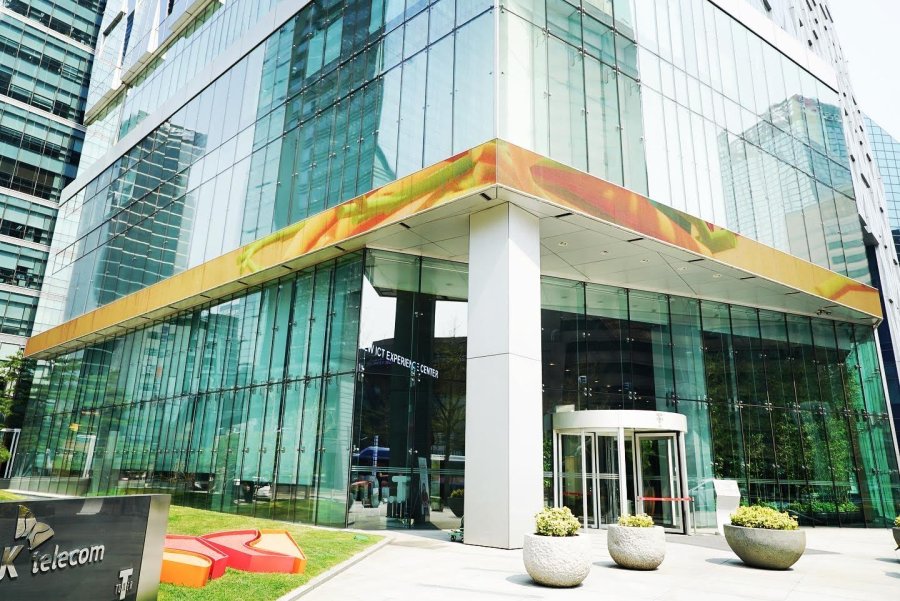 Ribbons of screens on the building exterior and the double-height lobby ceiling unmask slices of a generative, floral pattern. On closer inspection, these are revealed to be different views of the same creature, contained by the glass and steel of a modern Seoul high-rise.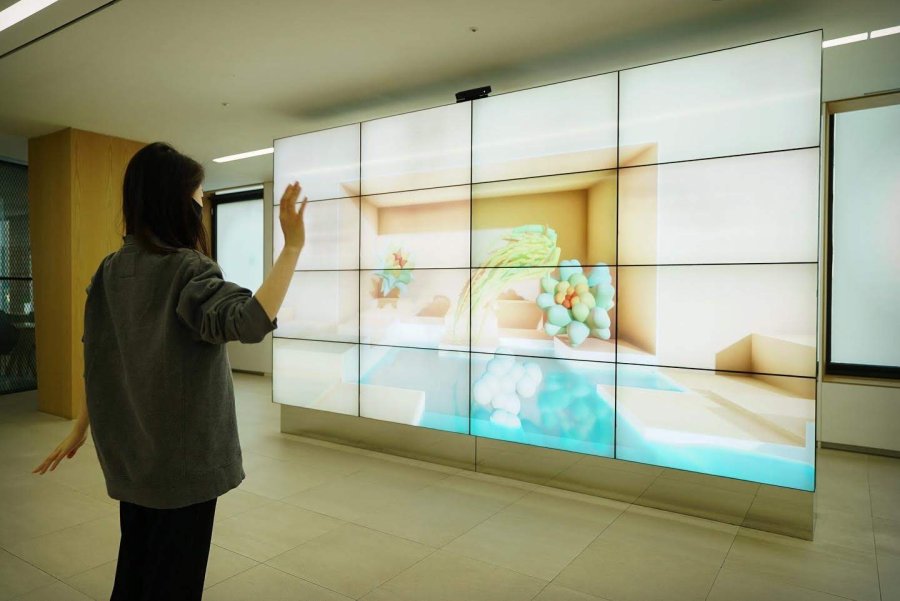 Inside, smaller interactive canvases invite users to become part of the unfolding environment. Floral geometries and multicolored feelers dance across clean, sleek spaces.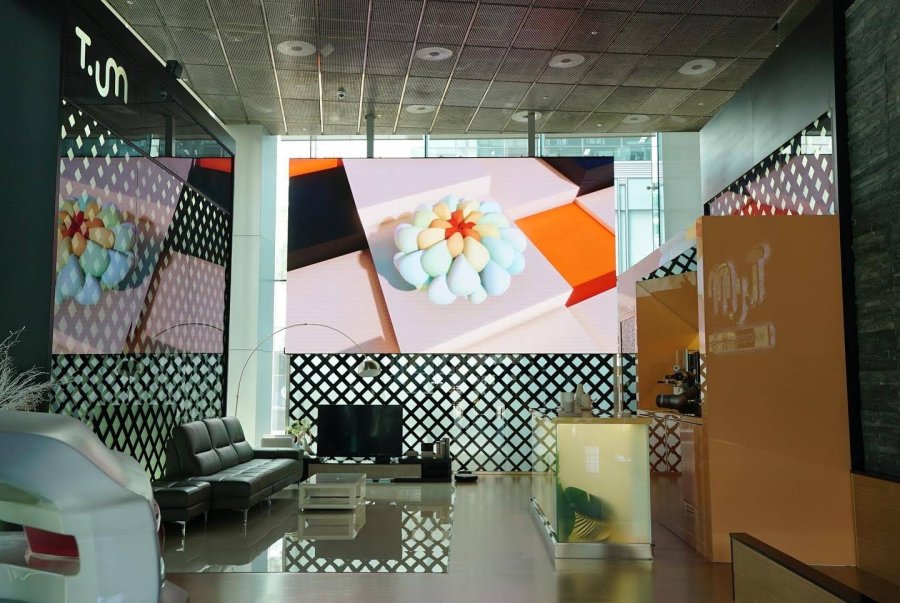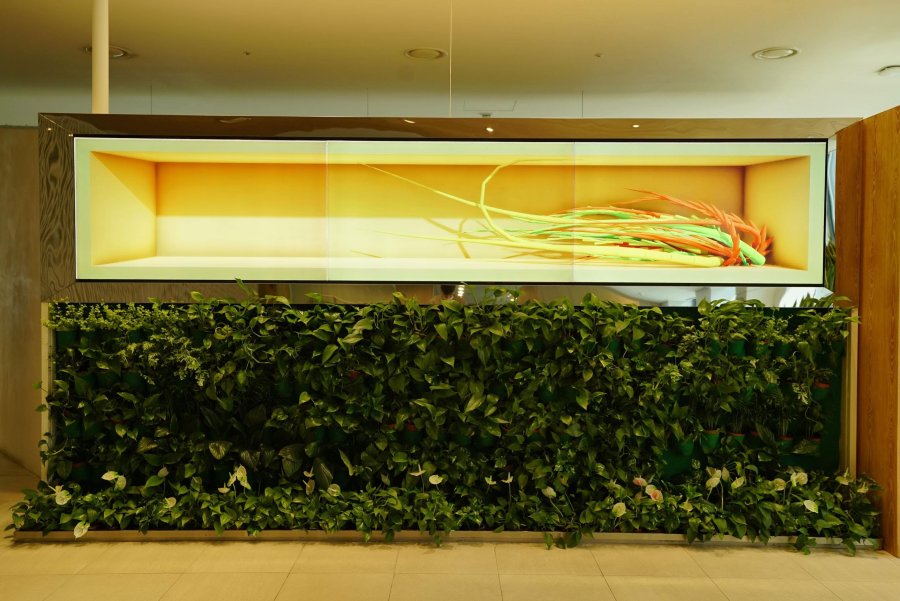 Future Deserts was deployed remotely and exhibited at Art Center Nabi in Seoul, South Korea for the whole month of April, 2020.