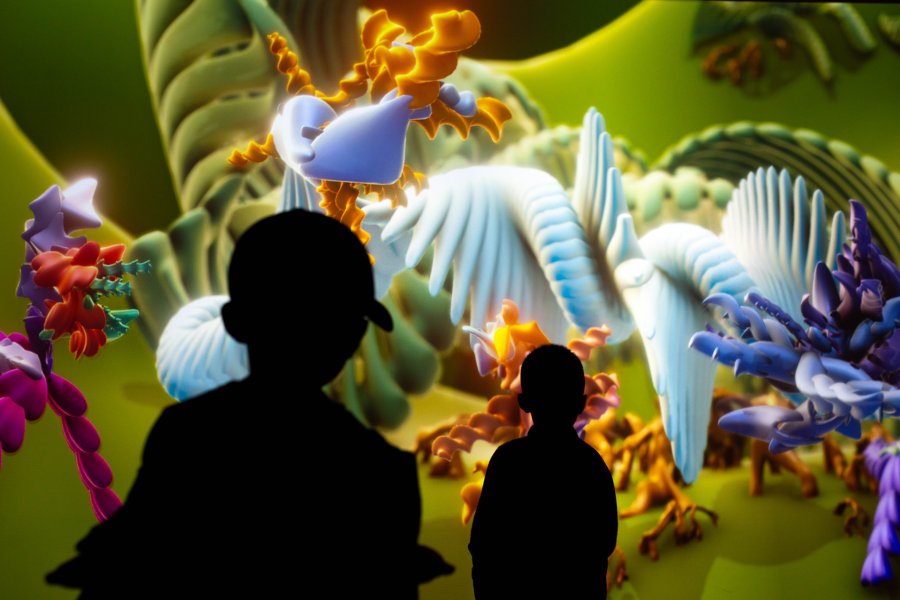 Wave Atlas is a water world teeming with artificial digital life, which users simultaneously create and discover. The more users who interact, the richer and more complex this ecology grows.
Using pinch-and-drag hand gestures tracked via Leap Motion sensors or triggers and movements via HTC Vive controllers, users create segmented swimmers that they can set free in a virtual ocean expanse. Once released, the creatures play and interact, glittering sculptures in a digital current.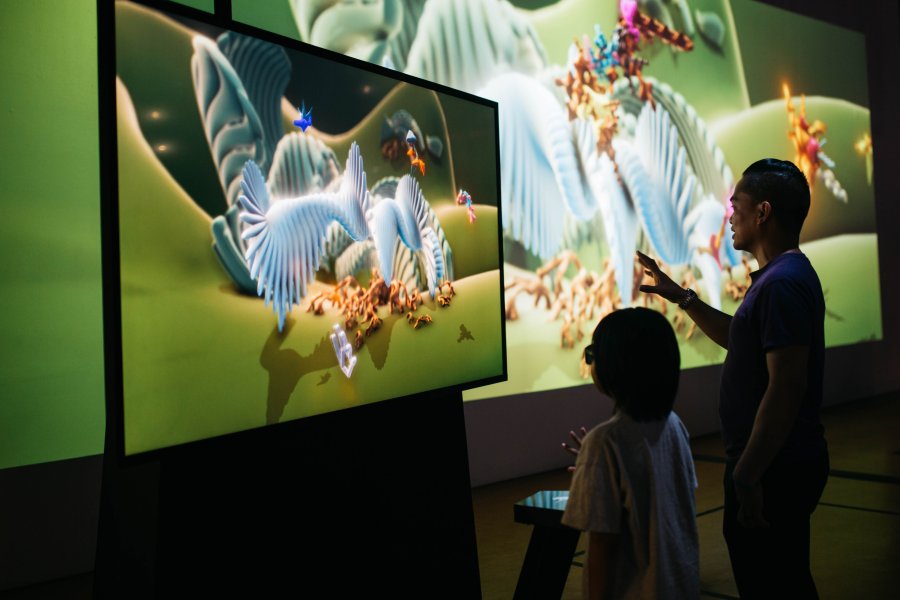 The creatures of Wave Atlas are inspired by nudibranchs and leafy seadragons, marine animals with arresting color patterns and an astonishing array of forms.